Eudora Address Book to Oulook Importer
Proficiently Import Eudora Address Book to Outlook
Average User Rating:


$49.00 to buy (Buy it Now »)
The Eudora Address Book Importer is the most competent tool in its range, built with the ability to convert Eudora Address Book files to Outlook PST format that can be easily imported into any version of MS Outlook 2013, 2010, 2007, 2003, and 2000.
The software provides option to convert default Eudora Address book as well as any other address book located in any other folder. This Eudora Address Book Importer scans and converts the address book file and save all the contacts from the address book file in Outlook PST format.
Features
Import Eudora Address Book into Outlook Contacts
Supports to convert default address book and other address book saved in other locations.
Takes care of all the contact details like email addresses, phone numbers while converting them into Outlook.
Supports all versions of Eudora (8.0 or all below versions)
Qualcomm Eudora should be installed for importing contacts from default address book.
Works on Windows 2000, XP, 2002, 2003, Vista, 7, 8.0 and 8.1.
Demo Version
Demo of Eudora Address Book to Outlook Importer converts all contacts from Address book into Outlook but adds 'Demo-Limit' word in every fields.
Awards Recieve by Us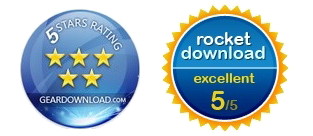 100% Safe & Secure

Testimonial

I have been looking for information on how to move my contact list from Eudora to Outlook, then I got this tool, downloaded and then was able to access all those contacts in Outlook. Great and easy tool to work with!

Joseph Marker
New York