MBOX Mailbox to Zimbra Migration
Execute MBOX Mailbox to Zimbra Export from all MBOX based Email Apps
Average User Rating:


$99.00 to buy (Buy it Now »)
Import Messages from MBOX file to Zimbra with easy to use MBOX file to Zimbra Application. Use the software for error-free conversion of unlimited MBOX mailbox to Zimbra Desktop, in bulk. No file size limitation imposed by the software for converting MBOX data : easily convert any size of MBOX files from all MBOX supported applications – Thunderbird, Spicebird, The Bat, Apple Mail, Berkeley etc. to Zimbra TGZ file, without any data loss.
Features
Provides batch mode option to move email messages from MBOX file to Zimbra
Support MBOX files of all MBOX based email clients : Apple Mail, Entourage, The Bat, Berkeley, Thunderbird, Spicebird, Intellect Chaos etc.
Converts MBX files of Eudora, Pegasus etc. to Zimbra too
Maintains all the email Meta properties and formatting while doing MBOX mailbox to Zimbra export process
No installation of any MBOX based application is required for efficient MBOX mailbox to Zimbra migration
Retains attachments in accurate form while importing MBOX Mailbox to Zimbra Desktop
Import messages from MBOX file to Zimbra TGZ file with accurate folder layout
All Windows editions – 10, 8.1, 8, 7 etc. are fully supported
Demo Version
Download free edition of MBOX Mailbox to Zimbra Migration Application for free trial. Demo will provide detailed working process and also allows to convert first 25 emails from every MBOX mailbox. For more conversion of unlimited MBOX files to Zimbra, purchase the licensed edition of the software only at 99 USD.
Awards Recieve by Us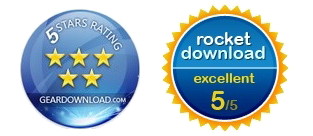 100% Safe & Secure

Testimonial

Migrating all my MBOX data into Zimbra was such a smooth process with MBOX Mailbox to Zimbra Software that I completely forgot all the pains I had gone through before getting this tool.

Cheryl J. Mullis
Texas