PDF Image Extractor
Solution for extracting images from Adobe PDF file


$29.00 to buy (Buy it Now »)
To extract images from PDF file is not a typical task, even if you have Adobe Acrobat Reader installed on your machine. You can take it out by using Print Screen button on keyboard for an individual image. You can print manually but problem will be occurred when the file has lots of images. But it can be done easily by using a third party utility.
The PDF Image Extractor is simple, powerful program that is designed to extract images from Adobe Acrobat PDF file. After extraction, you can use extracted images again. This software retains image colors, original resolution and formatting.
Features
It is able to extract images from corrupted files, encrypted with protected PDF
Extract all type of image formats like PNG, JPEG, GIF, BMP etc.
It supports extraction of images from PDF in Batch mode
It creates a new folder to save extracted images respective to their PDF files
It is compatible with all Microsoft Windows OS editions
No need to install Adobe Reader to use it
Supports to extract images from all Adobe Acrobat versions PDF files
Demo Version
Demo version of this PDF Image Extractor can extract only 2 images from each Adobe PDF file.
Awards Recieve by Us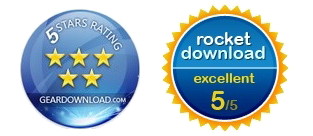 100% Safe & Secure

Testimonial

Thanks Software2Help for having this amazing PDF Image Extractor tool, it made my work very easy.

Avon Jetkins
New York