Process to Convert Zimbra Mail to PDF
Way to Transfer Zimbra Mail to PDF format
Install the software
After installing the software, it gives two options for addition of Zimbra Mail files:
Add Zimbra Files: Add several emails one at a time by using Ctrl + Click
Add Folder: Add folder directly which contains multiple Zimbra email files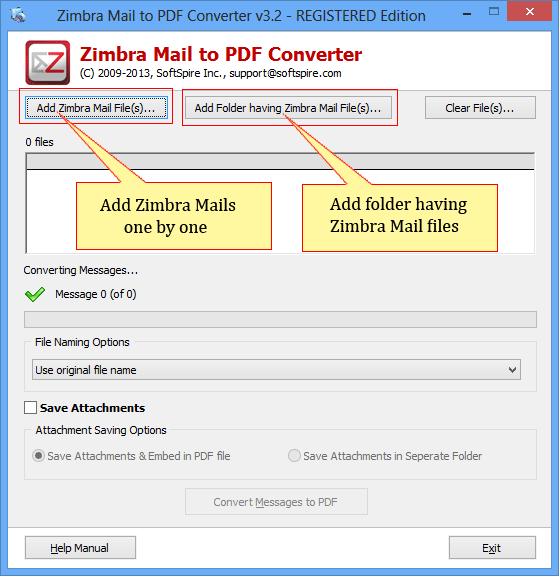 Choose File naming option
Software offers different file naming options, select the format according to your need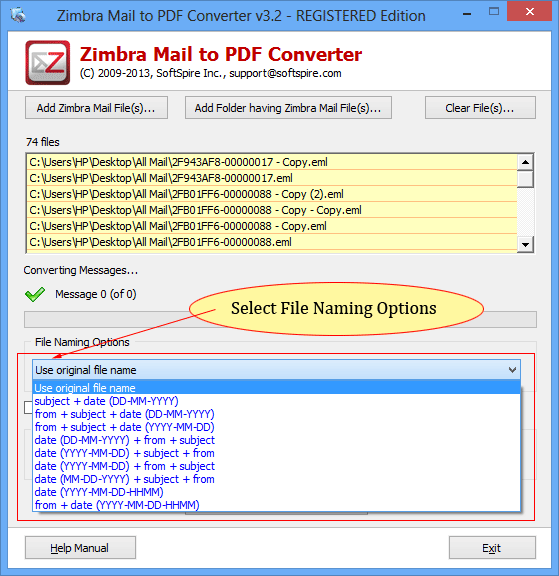 Keep the Attachments
There are two options to keep the attachments:
Save attachments embedded in PDF file
Save attachments in separate folder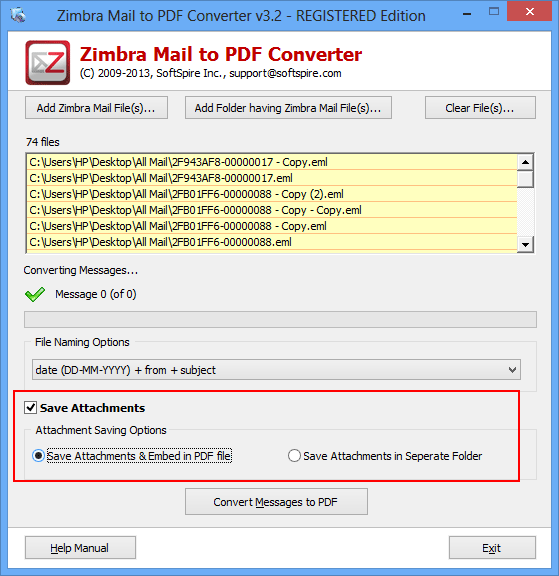 Browse the location to save PDF file
The software gives an option to save the file at desired location after conversion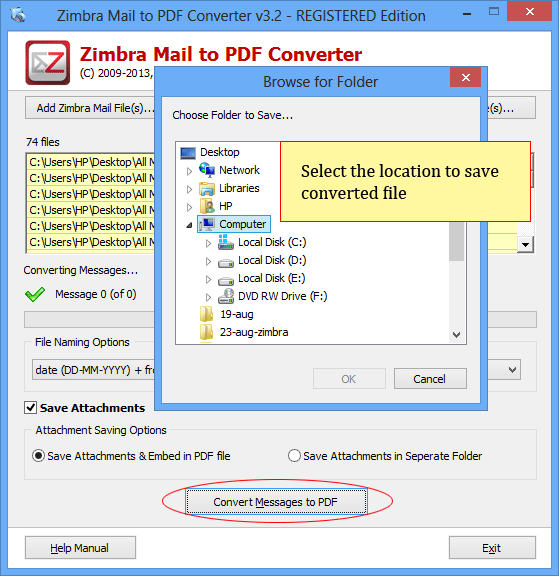 Conversion Done
After selecting the location, click on Start Conversion and migrate the Zimbra Mail to PDF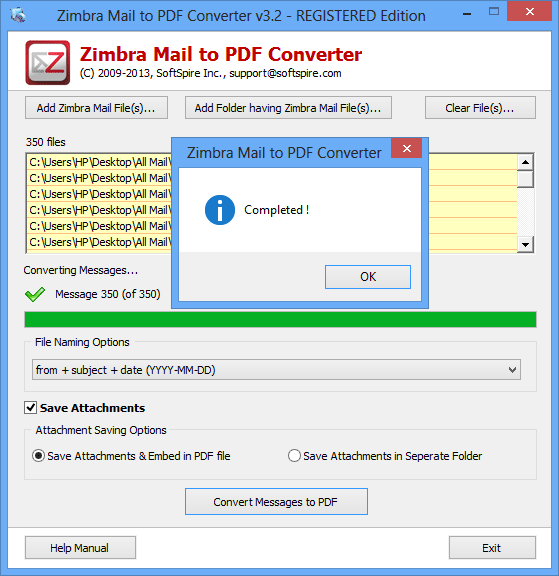 Select the folder having just converted PDF files
Software saves all the converted files at location where user needs to save. User can view the file by just clicking it.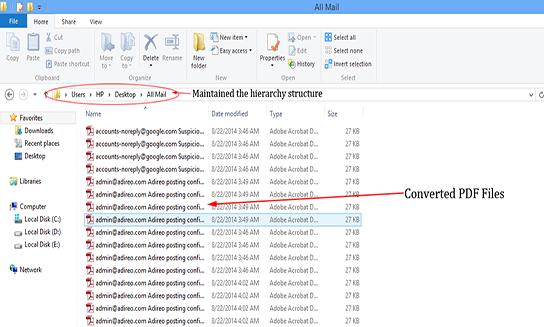 s
Awards Recieve by Us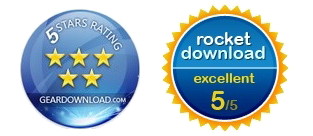 100% Safe & Secure

Testimonial

I was having bulk of TGZ files and I need to convert those files to PDF format, I was worried as I don't know how to convert the files to PDF then Zimbra Mail to PDF Converter software helped me a lot. The software is easy to use and saves a lot of time. Thanks to Zimbra Mail to PDF Converter for helping me.

Shaumiyla
Dubai