Opera Mail Converter
Great Tool to Convert Opera Mail MBS to Outlook PST
Average User Rating:


$29.00 to buy (Buy it Now »)
The Opera Mail Converter is very predictable tool to convert .mbs files into Outlook .pst files. It supports to convert multiple .mbs files into .pst format at a time. It saves Opera Mail emails with all format types of attachments. This tool can make conversion process from MBS to PST easier and faster. This tool offers two conversion options –
Add MBS files: In this process, you can select multiple MBS files one by one.
Add Folder having MBS files: Collect all MBS files in a separate folder which you want to convert for Batch mode.
Features
Batch conversion is supported to convert multiple .mbs files into .pst format at once
Convert all emails with their attachments and contents
Keeps original folder structure after conversion
Generates UNICODE PST for Outlook 2003 & above versions
MS Outlook must be configured
Compatible with Windows OS Family
Demo Version
You can analysis the efficiency of Opera Mail Converter by converting 10 emails from each MBS file (it will pick the top 10 emails from each mailbox, example. If you have selected 4 mailboxes then it can convert maximum 40 emails) into PST format. If you are satisfied with this Demo mode then you can purchase the licensed version online at 29.00 USD.
Awards Recieve by Us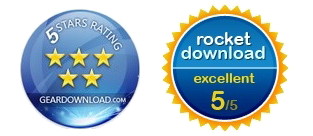 100% Safe & Secure

Testimonial

I was so lucky to have found Opera Mail Converter at the right time. Switching from Opera Mail to MS Outlook has been a smooth sail thanks to this tool.

Edwards Mont
Manhattan