Product Guide - Opera Mail Converter
Start the software - Start menu » Programs » Opera Mail Converter
As the first software screen appears you can see 2 button for selecting MBS files:
Add MBS Files – To select each MBS files individually for conversion
Add Folder having MBS File(s) - To select the complete folder containing severeal MBS files at once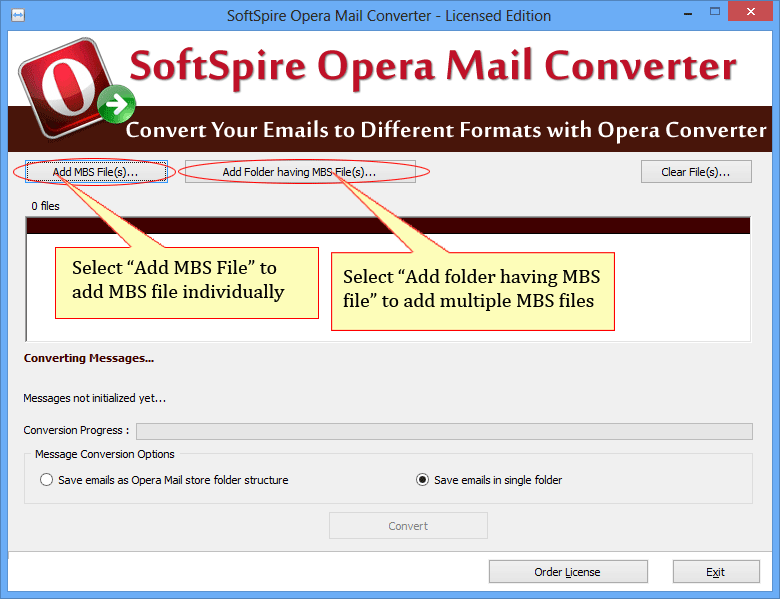 Choose the conversion option
Save emails as Opera Mail store folder structure: – To keep the original folder structure of MBS files
Save emails in single folder: - To forego folder structure & save in single folder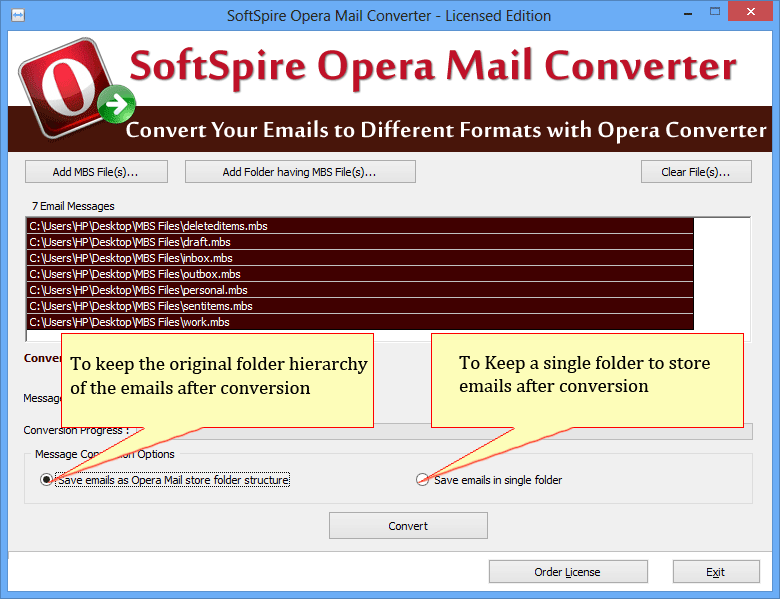 Now, click on Convert button, then choose location to save the converted files. After that the conversion process will begin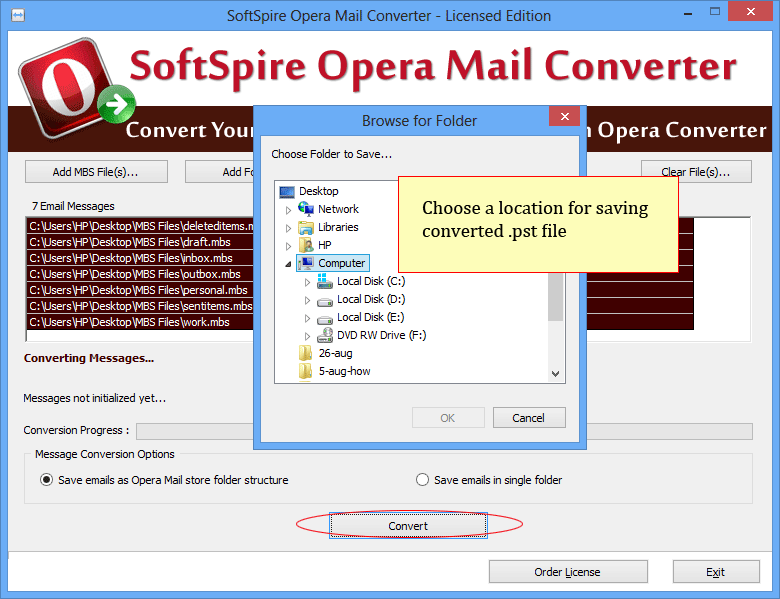 When the process is complete you will get this message.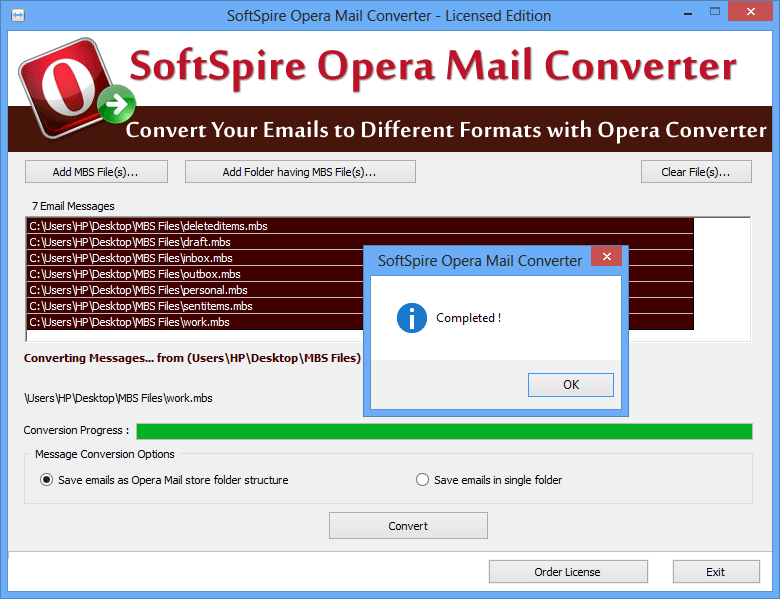 Awards Recieve by Us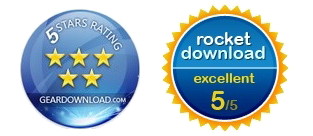 100% Safe & Secure

Testimonial

I was so lucky to have found Opera Mail Converter at the right time. Switching from Opera Mail to MS Outlook has been a smooth sail thanks to this tool.

Edwards Mont
Manhattan